Portable Leather Jewelry Organizer
Regular price
$0.00 USD
Sale price
$25.99 USD
Unit price
per
Sale
Sold out
An elegant jewelry organizer
If you're a fan of collecting jewelry then you need a place to store your accessories. What's a better way to do it than to store it in a lovely organizer? With it, you'll be able to keep it all in one safe place!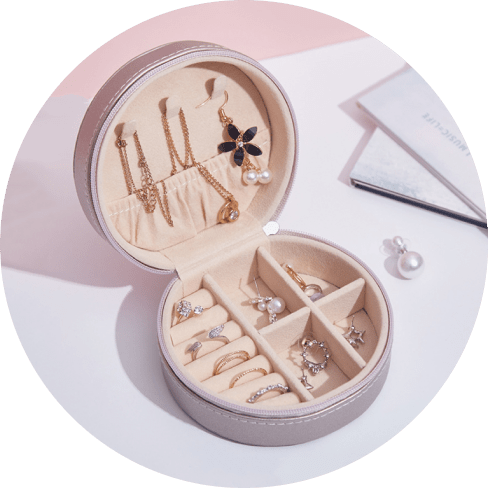 Jewelry organizer specifications
A classy way to store your jewelry
It can be a great gift
If you have friends that own lots of jewelry accessories then this jewelry organizer will be the ideal gift for them.
Item details
The jewelry storage bag comes at a size of 3.9*3.9*3.9 inches when opened and 2.1*3.9*3.9 inches when closed. The weight: 5.3 oz. Color: Champagne.
Great design
A lovely champagne colored design with a zipper closure! It has lots of sections for all kinds of jewelry. 4 big sections for large accessories, at least 5 slots for rings, 3 tabs for necklaces, bracelets, etc., and an extra pocket.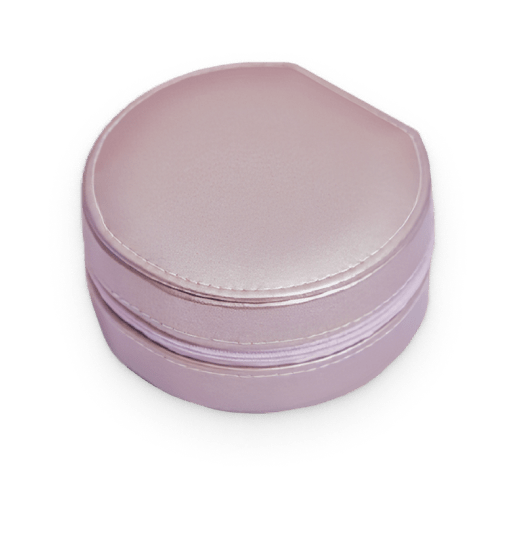 Easy to take with you!
This jewelry organizer is very convenient to take with you wherever you go! It can fit almost any bag or purse perfectly, which means all your favorite accessories will be by your side whenever you need them.
I love this! It was exactly what I was looking for. I got it in the champagne color and it was so cute!

This small box is so special for my better quality jewelry. Nice soft interior, more spacious than I expected and secure items when I travel. So important to me to not have items move around when traveling. I absolutely love this box.

I had purchased this item because I was going back to school and needed something to hold my jewelry, and force me to not bring too much. This was and still is perfect! It holds just enough with room for more.

It's pretty and is a nice size for traveling. I successfully was able to put my larger earrings in the space. It zips so no worries anything falls out plus small enough doesn't take up much room in my carry on bag.

I purchased the Portable Leather Jewelry Organizer because when traveling, a jewelry pouch was not working--all my jewelry would get mixed up and tangled and it was hard to see what I had when I went to get dressed. This box really helped both keeping jewelry safe and making getting dressed easier as everything stays organized.

This is the perfect size for traveling. I saw a lot of reviews saying their jewelry didn't stay in place so I tested it. I put all my jewelry I'm taking on my trip in and I shook it as hard as I could. everything stayed in place. Perfect for traveling! :))

This is so pretty and I can't wait to use it. It is a tad bigger than I thought it would be but it will work for my jewelry.
Share