Mason Melt Ginger Tea & Honey
Regular price
$0.00 USD
Sale price
$32.99 USD
Unit price
per
Sale
Sold out
Have a cozy night in with wax warmer
Wax melts with a Ginger Tea & Honey scent
We proudly use American Made Ball jars for our Mason Melts. Our melts are poured in the USA with highly fragranced wax and are smokeless and flameless. Each jar holds approximately 100 wax melts.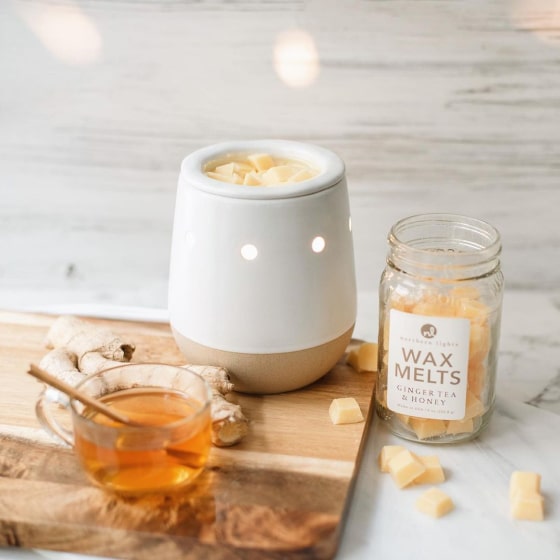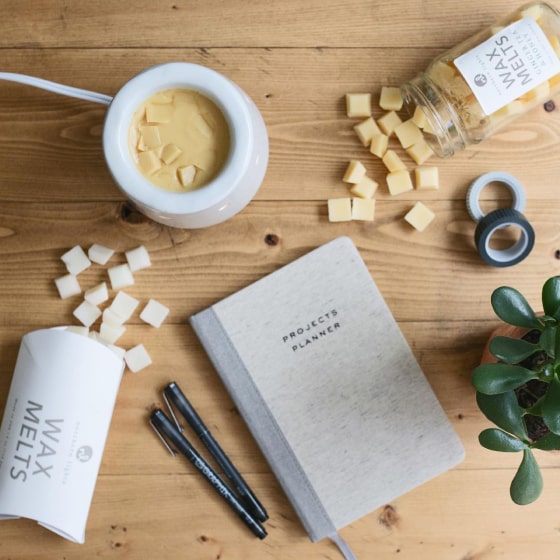 Details and Specifications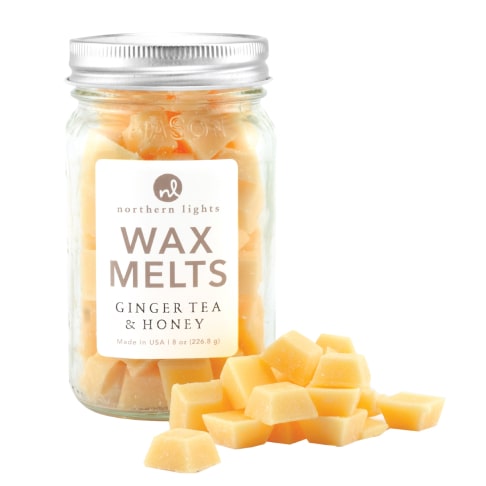 Product details
Made in the United States of America, the wax melts are stored in an 8 oz. (226.8 g) jar.
Fragrance notes
The wax melts contain the fragrance of fresh ginger, green tea leaves, and sweet honey.
How to use the wax melts
Place a few wax melts into a clean warm dish. Thanks to the warm temperature, the wax chips will melt, releasing the fragrance into the air. When you are done, allow wax to cool off and harden for easy removal. You can easily mix and match fragrances to create custom blends. The perfect addition to your workspace, or even a classroom or dorm.
I am so happy about this purchase

Love the scents....just as good as the more expensive brands

I can smell it all over our house! Love it!

I love the clean smell, not overpowering

As Advertised, Fast Shipment

Lasts a lot longer than most wax melts. The ginger smells like a fresh cleaned house

They smell so good. Very lingering scent to them.

Love these!! They smell awesome!!!

Amazing smell. This is a great, quality product.

My house smells like the Westin. Exactly what I was hoping for.

I am enjoying the scents to the maximum. Great value, So glad I got it

The aromas are very strong and I love them,overall the price is very good they come with a very strong aroma and i will buy them again

I loved the smell. People would walk into my house and always say "It smells really good in here."

The smell of the wax was great they didn't melt super fast i will definitely be buying more of these

Really pleasant smell without being overpowering like other scent melts, and they last a long time. This is now the only brand I buy!

This smells divine and lasts for hours! Doesn't lose its strength as fast as some waxes I've used.

This is the exact scent I was looking for. Smells just like a fancy hotel you may know. BUY This brand...so far the very best!

It's my third purchase, actually. Smells absolutely amazing, awesome fragrance throw, great for spring and summer.

I took a gamble on this scent, but was pleasantly surprised at how nice it filled my bedroom with a scent mixture of ginger tea & honey. Very pleasing, I'll definitely buy this scent again. Very nice.
Share